---
This post was orignally posted on Tumblr on the blog: Thinking Laterally. View the full syndicated blog or view the original post.
---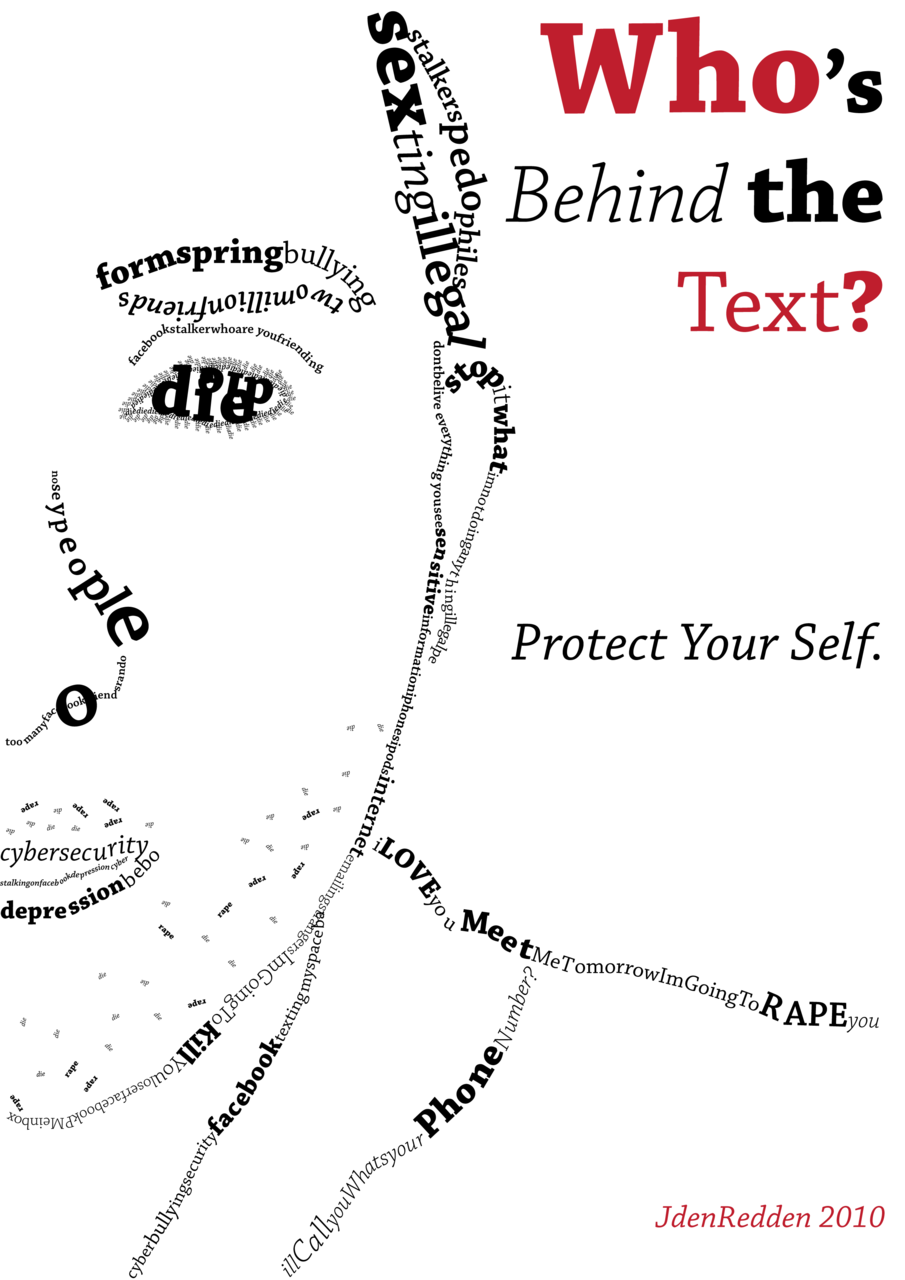 Who's behind the text?
Originally done for my school, Xavier College, apart of a cyber safety awareness campaign. Is now seen in every classroom at Xavier College. Won an iPod Touch from the competition.
Also seen.
The Bunyip Newspaper
Xavier College